Any Baked Cakes ... from short notice requests to bespoke celebration cakes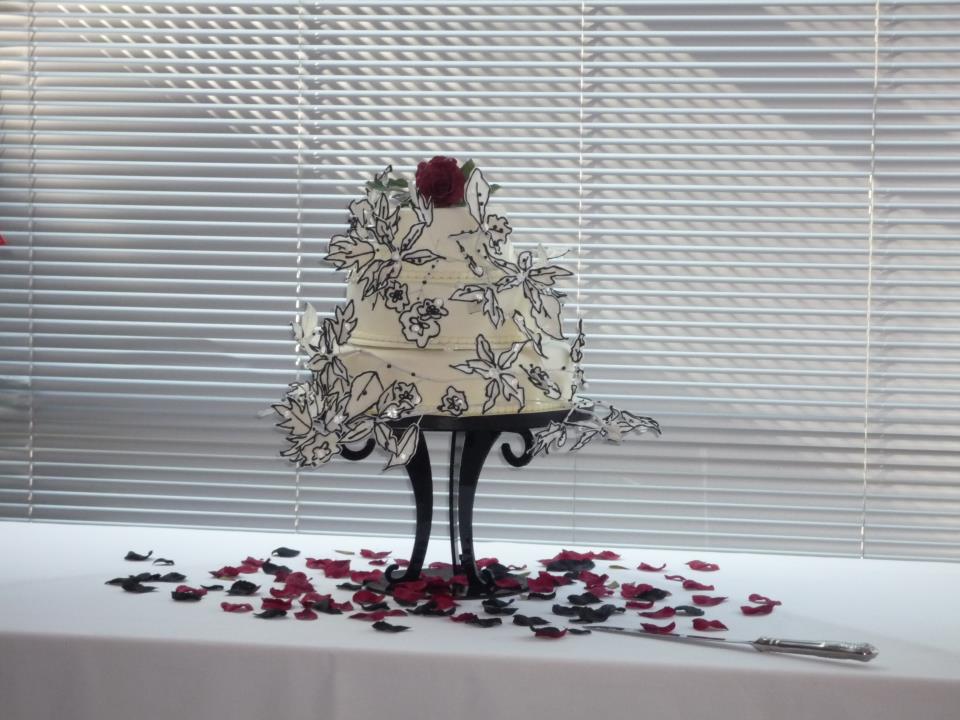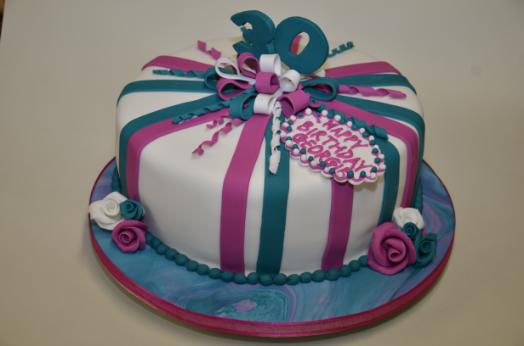 Colours
Just like cakes, flavours, designs, and occasions, there are endless possibilities when it comes to colours:
favourite colours

seasonal colours

blues for boys; pinks for girls OR blue for girls; pink for boys!

pastels for grand-parents

colours to compliment the outfit you are wearing

colours to match the flowers of your bouquet

colours to match your wedding stationary; It'

s a never-ending story!

.....
About Cake
There are so many examples of cake to choose from, depending on your wants, needs and desires. Perhaps a selection of cakes is required i.e. a 2-tiered fruit cake, 2 dozen chocolate cup-cakes and 24 vanilla cake-pops to make the celebration complete and satisfy all your intended guests. Here are some examples:
Traditional
Cake Balls and Cake Pops
Cup Cakes
Giant Cup Cake
Novelty
Princess-style
Wedding Cakes
Tiered
Flavours
There are so many flavours you can choose from. How about trying some of the other varieties, or maybe one of your own favourites?
Among the most popular to-date are:
Victoria sponge sandwiched with a preserve of your choice i.e. Strawberry/Raspberry Jam and Swiss Meringue Butter cream

Lemon Drizzle sandwiched with lemon curd and lemon butter cream

Chocolate Fudge sandwiched with Chocolate Ganache

Carrot Cake sandwiched with Cream Cheese icing

Red Velvet sandwiched with White Chocolate Ganache
Other varieties are available on request, or perhaps you have your own favourite:
Apricot & Almond (Moist Almond Sponge sandwiched with Apricot jam and Butter cream)

Apple & Cinnamon (Moist Apple Cake with Cinnamon Butter cream Icing)

Apple /Blackberry (Moist Apple Cake with Blackberry Jam and Butter cream Icing)
Angel Cake (

Banana & Chocolate Chip

Banoffee (Banana Sponge sandwiched with Toffee Butter cream Icing)

Black Forest (Chocolate Sponge soaked with Kirsch and sandwiched with Black Cherry Jam and Chocolate Butter cream Icing)

Carrot/Orange (Moist Carrot cake with Orange zest sandwiched with Cream Cheese icing)

Chocolate/Orange
Coffee/Walnut with a Bailey's Butter cream
Date and Walnut

Fruit (light or dark; mild or rich; boiled or traditional)

Mint Chocolate Chip
Mocha (Chocolate & Coffee)
Orange
Porter Cake (Boiled fruit cake with Guinness, dried fruits and fresh orange)
Raspberry
Rocky Road (Chocolate Sponge sandwiched with Chocolate Butter cream Icing folded with mini-marshmallows, glacé cherries and chocolate biscuit pieces)
Strawberry
Toffee Apple (Apple sponge sandwich with toffee and toffee Butter cream with folded-in fudge pieces)

The list goes on and on.....
Contact Details
Please call or leave a message and Any Baked Cakes will return your call as-soon-as-possible:
Home Phone No: 01487 832961
Mobile Phone No: 07926073909
Email: <anybakedcakes@talktalk.net>
Web Address: www.anybakedcakes.co.uk
Instagram: any_baked_cakes